January 17, 2014 –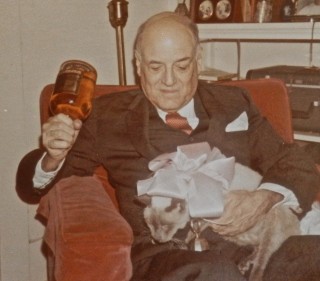 What you have to know first is that my grandfather did not approve of kissing cats.  "You shouldn't kiss cats!"  This of course elicited a flurry of cat kissing.  You see, my grandmother was a cat person, my mother was a cat person, I am a cat person, but Granddaddy? Nope.  A good dog, yeah.  But not cats.  Cats got loved on and spoiled and rubbed til Kingdom Come by all three of us women.  But Granddaddy wanted nothing to do with it.   It was a sentiment best illustrated by a photo of him with his birthday bottle of Chivas, with BadBoy who, to his chagrin, shared his birthday.
This one's gonna be a bit of a trick.
Usually, if either the materials or the idea is set, you mold the one that's variable to fit the one that's fixed.  For the most part, this blog deals with already-established pools of mementos, so we come up with ideas that fit the materials we have to work with.  Artists can do the reverse, having an idea of a finished product, then going out to find which materials best express it.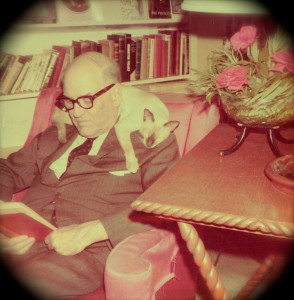 But this one, one whose materials are pre-determined . . . small domestic items belonging to my grandfather… was born in my head already in a particular shape, from a particularly memory, one so treasured and quirky that the minute I saw it in my mind's eye, I had to make it.   The memory is of Granddaddy sitting in his chair in the library, grumbling and put-upon, trying to maneuver his newspaper with only one hand because Ping Pong, draped across his shoulders, sound asleep and snoring, is imperceptibly sliding head first down Granddaddy's jacket, and Granddaddy has to cup his head to keep him from falling down into his paper.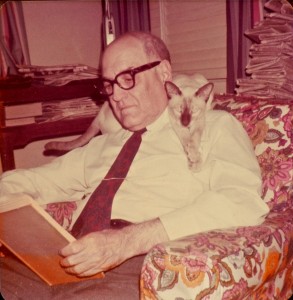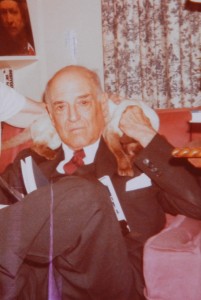 .
.
.
The problem for me comes with Stella's Rules, mainly #1, which you don't have to follow, but I do.  I have to use only his things, or something that gives physical form to a memory I have of him.  I can't just go out and get something to fill a space, or create a shape that doesn't fit the spirit of this memory, or the character of Granddaddy and Ping Pong.
Here's some of what I want to work with.  These are things only from his adult married and professional years.  His childhood things will go into another piece, possibly along with some of his mother's things from the same period.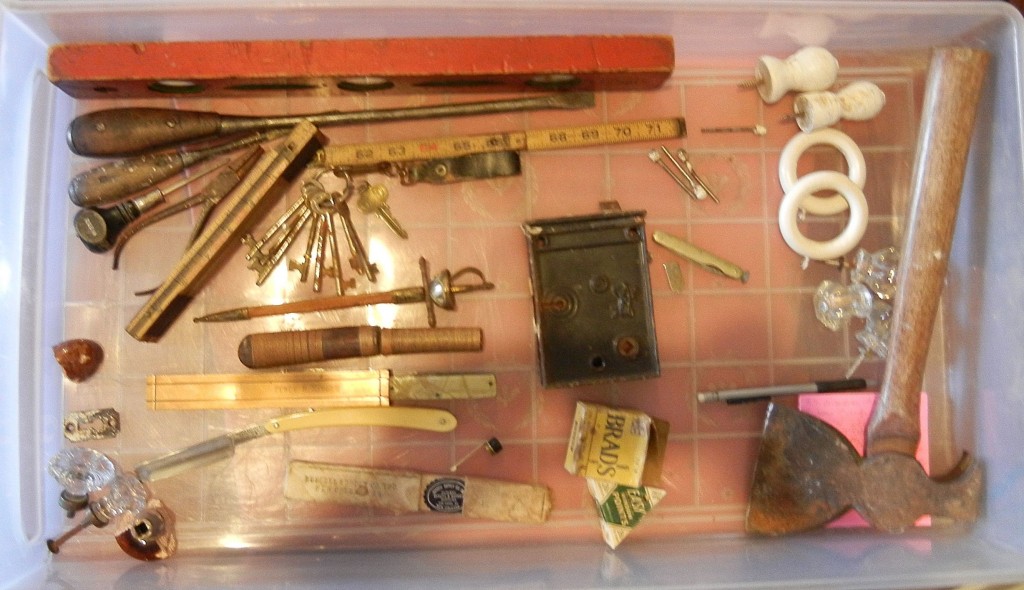 .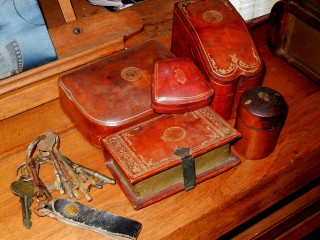 *
*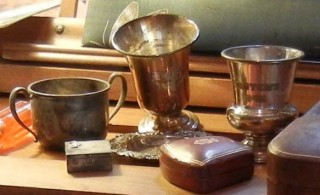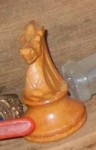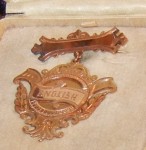 .
.
.
*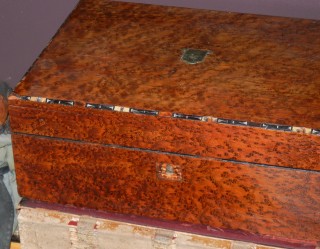 *
*
.
.
.
.
.
.
.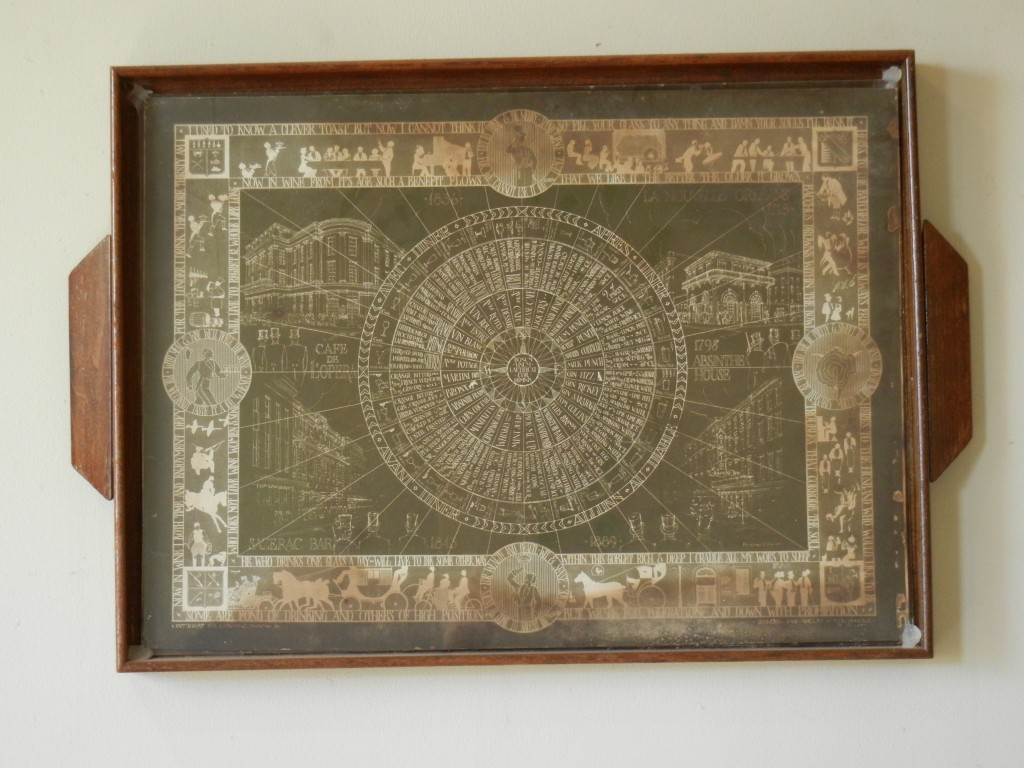 *
*
*
.
.
.
.
end of items
.
.
And here are some examples of artists' work that illustrate something of what I have in mind.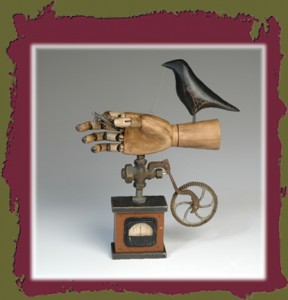 *
*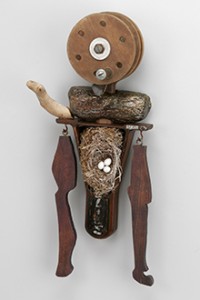 *
*
*
*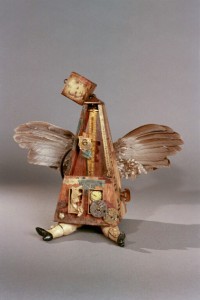 *
*
.
.
.
.
.
.
.
.
.
.
.
So now, I sit and stew and look at it front and back and cockeyed.  And when the next light bulb goes off in my head, I'll be back.  Ciao.
.
.
.
.
.
.